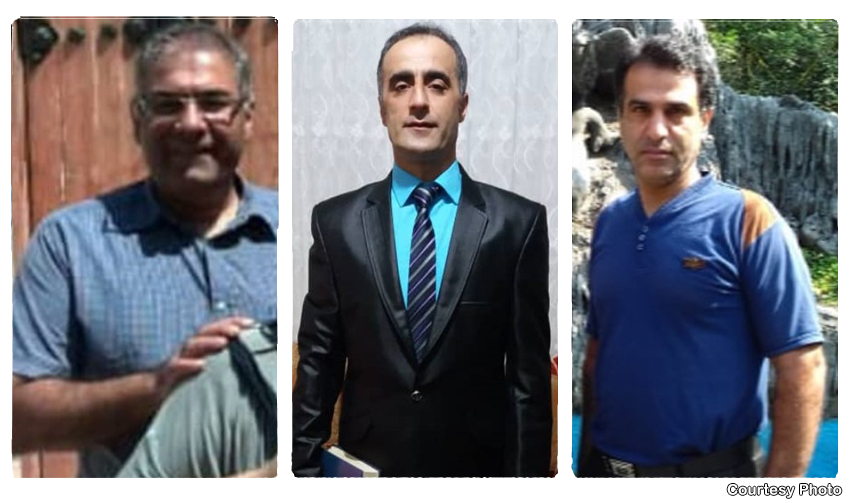 Three Christians standing in for the imprisoned pastor Yousef Nadarkhani in leading services in their church in Rasht have been detained by officers from the Ministry of Intelligence.
Abdolreza Ali Haghnejad was arrested on Sunday, 10 February, during a raid on the 'Church of Iran' group, and taken to an unknown location. Two weeks previously, on 29 January, fellow church members Hossein Kadivar and Khalil Dehghanpour were detained following another raid.
Their pastor, Yousef, and three other church members – Saheb (Zaman) Fadaee, Mohammad Ali Mosayebzadeh, and Mohammad Reza Omidi – are currently serving ten-year jail sentences for "acting against national security" by "promoting Zionist Christianity" and running "house-churches". They were sentenced in July 2017 and taken to serve their sentences a year later, in July 2018, after violent raids on their homes, having received no warning, nor summons.
Yousef previously spent nearly three years in prison after he was sentenced to death for apostasy in 2010. He was acquitted of the charge in September 2012.
In the latest raids on the non-Trinitarian group, Hossein and Khalil were arrested when officers from the Ministry of Intelligence scaled the wall of the property where the "house church" service was being held.
They arrested Hossein and Khalil, who were leading the service, and threatened all other attendees, confiscating their ID cards and mobile phones.
London-based Manoto TV, a Farsi-language station that broadcasts internationally, reported news of the arrests yesterday.
In its report, Manoto TV spoke to Behnam Irani, a 'Church of Iran' pastor who served six years in prison for "acting against national security" before his release in 2016.
He explained two tactics used by the Iranian regime against Christians: firstly, refusing to enrol Christian schoolchildren – including the children of Pastor Yousef – unless they agree to take classes in Islamic studies and Quranic studies; secondly, sending arrested converts for "re-education" classes with a Muslim cleric – a similar practice, he noted, to the tactic used by the Chinese government in sending members of its Muslim minority in Xinjiang to "re-education" camps.
Manoto TV also cited the recent report by Amnesty International, which called 2018 Iran's "year of shame" for its crackdown on civil-rights activists. In its report, Amnesty cited Article18 as it noted that "at least 171 Christians were arrested in 2018 solely for peacefully practising their faith… Some received sentences of up to 15 years in prison".
The Iranian government recently announced plans to release 50,000 prisoners in celebration of the 40th anniversary of the revolution, but prisoners of conscience and political prisoners will not be included in the show of clemency.
Article18 yesterday published a review of Iran's treatment of its Christian minority in the 40 years since Ayatollah Khomeini came to power with the pledge of ensuring human rights and religious freedom for all.
In January, Article18 published its inaugural annual report, highlighting the "unprecedented" wave of arrests ahead of Christmas 2018 as the culmination of a year in which religious freedom continued to be violated in Iran.