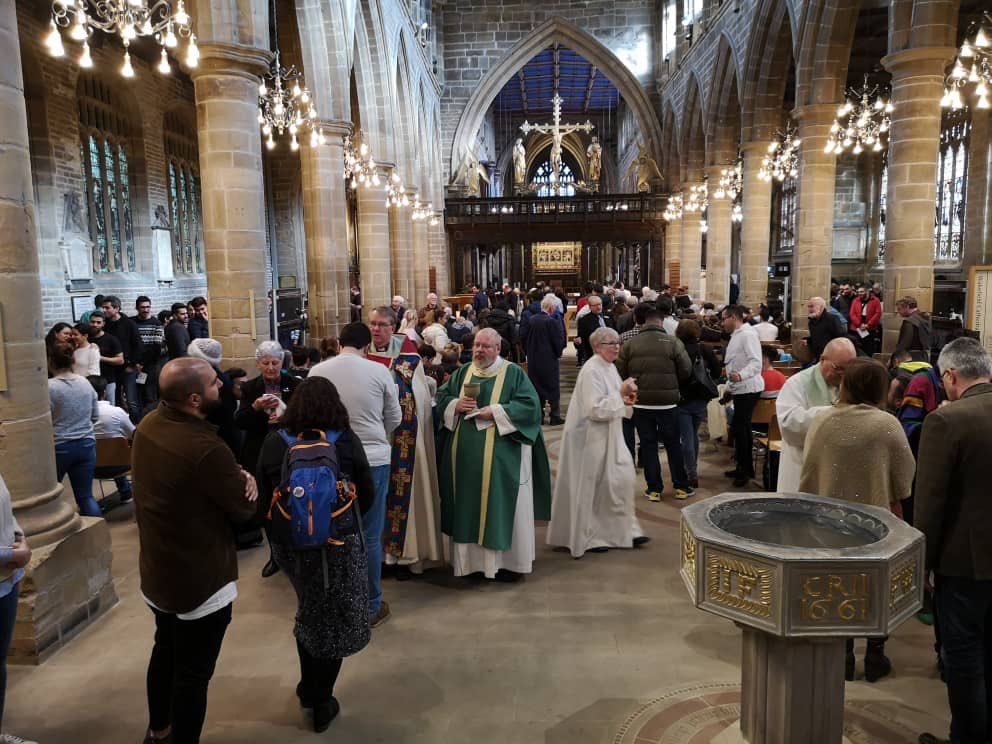 A Farsi-language service has been held at an Anglican church in the UK for the first time, in recognition of the growing number of Iranian-born Christians attending churches across the country.
The service, held on Saturday, 2 March at a cathedral in the north of England, was attended by around 450 Iranian Christians and led by an Iranian bishop forced to flee her home in 1980 after her brother was murdered because he was a Christian.
The Rt. Rev. Guli Francis-Dehqani told The Telegraph newspaper the service had been "very emotional" for her as it was the first time she had ever led a service in Farsi.
"I came to this country during the very early stages of the revolution back in Iran," she explained. "We found ourselves in England thinking we would be here for a few weeks or months, but as it turned out, I was unable to return.
"We are finding that many Iranians are coming to be baptised and be part of the Church. That's a really joyful thing for us to celebrate."
One Iranian couple who attended the service told The Telegraph they fled their home in Shiraz in 2017 after their secret church was discovered.
"Within one week, everything we built for over 28 years was destroyed," Mohsen Chinaveh said.
"We had to be very secret when we were practising Christianity in Iran. It's not part of the rules that you can just change your religion. The government will arrest you.
"It wasn't a nice way to live at all, because we should have the right to do it the way we want – not in secret.
"Why can't people choose their way? From the day we were born the government told us we were Muslim and that was it."
Christians are a recognised minority in Iran, but in the past decade the government has put increased pressure on Farsi-speaking churches in an attempt to stem the tide of Muslim-born Iranians converting to Christianity.
Churches have been made to choose between forced closure and the confiscation of their properties, or conducting their services only in the ethnic minority languages of Armenian and Assyrian – historically Christian communities.
However, the crackdown on Farsi-speaking churches has led to the proliferation of underground churches in private homes – known as "house churches" – which the government continues to battle by arresting new converts en masse.