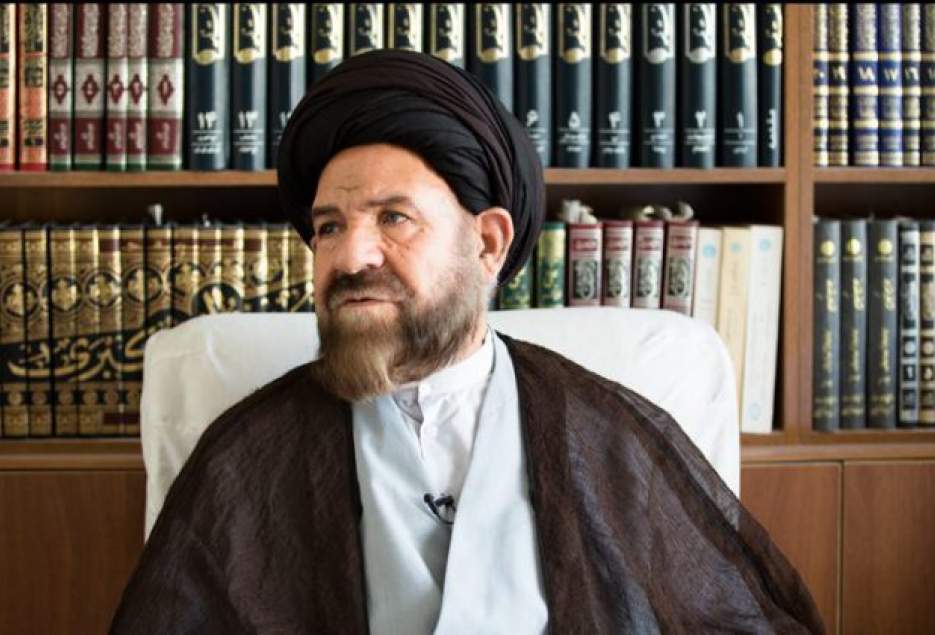 A member of Iran's Expediency Council of religious leaders appointed in an advisory capacity by the Supreme Leader has implied that Muslims who convert to Christianity are stupid, poor and easily manipulated.
Seyed-Hashem Bathaee, in an interview with Shabestan news agency, blames the government for being unable to eradicate poverty, saying that as a result people are poorer and vulnerable to "religious corruption".
He adds that anyone found guilty of apostasy deserves the death penalty – whether "man or woman, boy or girl".
"Those who go towards Christianity – they don't hate the Muslim prophet, but they are being influenced by the promotion of corruption in society," he says.
Article18's Advocacy Director, Mansour Borji, notes that Bathaee "doesn't specify whose corruption, but we know from many recent admission by Iranian clergy and politicians that it is mostly due to the authorities themselves".
Iran is among the most corrupt countries in the world, according to Transparency International.
The cleric adds: "We should know that today's Christianity in many aspects is corrupt. Even the Bible is corrupted."
His comments are the latest example of public denigration of Christianity in Iran and amount to an incitement to religious hatred, says Borji.
"He is basically accusing anyone who has converted of being a brainless person who's been easily manipulated and deceived to convert," Borji explains.
"And then, as a religious authority and member of the Expediency Council, he claims that the punishment for people who convert, regardless of their gender or marital status, is death."
The cleric's comments come just a few weeks after Iran's Minister of Intelligence for the first time publicly admitted to collaborating with Shia religious seminaries to combat the perceived threat of mass conversions to Christianity across the country.
Mahmoud Alavi, addressing a gathering of Shia clerics in Qom on 4 May, admitted to summoning converts to Christianity for questioning "to ask them why they were converting", as it was "happening right before our eyes".
"Some [of the converts] said they were looking for a religion that gives them peace," Alavi said. "We told them that 'Islam is the religion of brotherhood and peace'. They responded by saying that: 'We see Muslim clerics and those who preach from the pulpit talk against each other all the time. If Islam is the religion of peace, then before anything else, there must be cordiality and peace among the clerics themselves."
In his speech, Alavi also admitted that "these converts are ordinary people, whose jobs are selling sandwiches or similar things".
This represented a "huge shift away from Iran's usual rhetoric that converts are agents of the West who have undergone significant training to undermine national security," according to Borji.
"It is also especially alarming for the Iranian regime to acknowledge that 'ordinary Iranians' are converting, as it is they who have formed the regime's hardcore support for the past 40 years – support the regime is now losing in huge numbers."