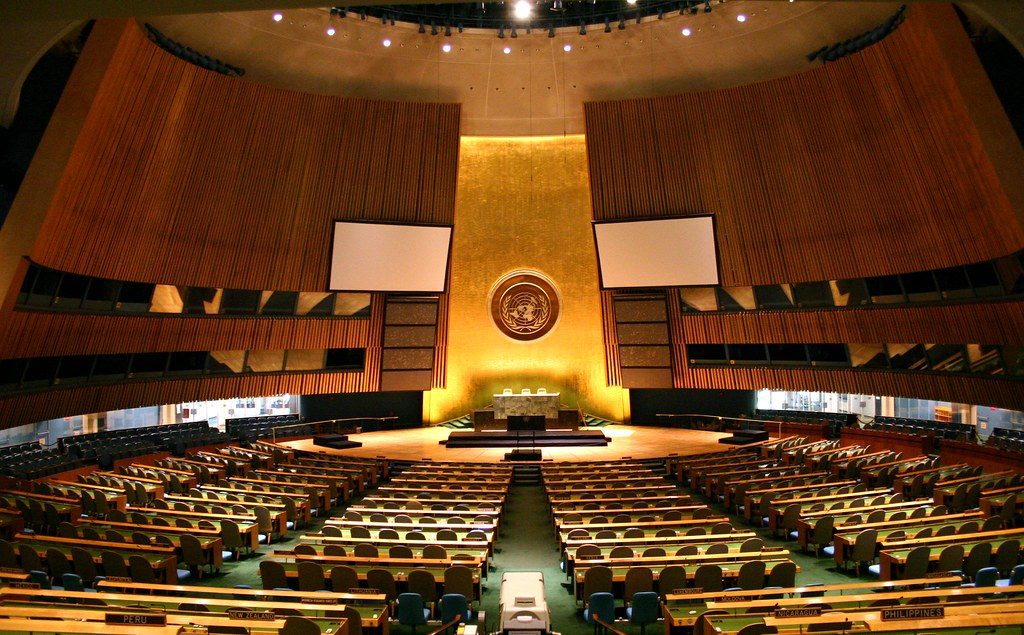 The UN General Assembly yesterday voted to adopt 22 August as the annual UN International Day Commemorating the Victims of Acts of Violence Based on Religion or Belief.
The proposal, tabled by Poland, was adopted by consensus. The day will recognise the victims of "all acts of violence against persons on the basis of their religion or belief, as well as any such acts directed against their homes, businesses, properties, schools, cultural centres or places of worship, as well as all attacks on and in religious places, sites and shrines that are in violation of international law".
The Chair of the US Commission on International Religious Freedom, Tenzin Dorjee, welcomed the move, but added: "We must not stop at condemnation. Like-minded governments must also increasingly work together to hold perpetrators accountable, whether they are state or non-state actors responsible for the abuses." 

In Iran, religiously motivated violence tends to be state-led. Since the revolution 40 years ago, this has included the murder of several Christian leaders, the violent arrest and interrogation of many others, and the forced confiscation and closure of several churches and other Christian properties.
Just last week, Article18 reported that a church in Tabriz was forcibly closed on 9 May and the cross torn down from the church tower.
Last year, a Christian retreat centre in Karaj was finally ordered to close following years of threats and uncertainty. Article18's Advocacy Director, Mansour Borji, said it was "not only a takeover of a property by corrupt judiciary and Intelligence officials, but yet another move in an ongoing and systematic campaign by the Iranian state to uproot Protestant Christianity".
In the 1990s, several Christian leaders, such as Haik Hovsepian, Mehdi Dibaj, and Tateos Mikaelian, were brutally murdered, and another, Hossain Soodmand, was hanged for converting to Christianity. Previously, just eight days after the revolution, an Anglican pastor, Arastoo Sayyah, was killed in his church office.
Iran is 9th on the Open Doors World Watch List of the 50 countries where it is most difficult to be a Christian.
Last year, Iranian Christians faced an unprecedented wave of arrests, including 114 Christians in one week alone in early December, following a series of raids in ten cities across the country. Dozens more were arrested over the course of the year – with some of them subjected to violent physical assaults and one woman reporting that during her interrogation she was sexually harassed.
Those arrests have continued this year, including the arrest of nine converts from one church in Rasht, and the violent arrest of a convert in Esfahan. Another convert, arrested in Shiraz, was held in solitary confinement, interrogated for 14 hours a day, repeatedly ordered to revert to Islam, and asked why he had evangelised.