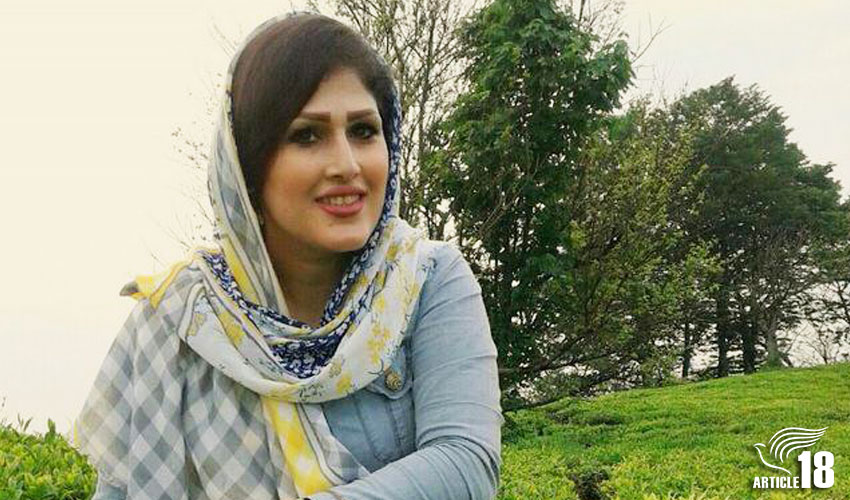 Two months after two converts to Christianity were told they had lost their appeals against jail sentences for "spreading propaganda against the regime", it has emerged that one of them has also been banned from all social activities for two years after her release.
Fatemeh Bakhteri, who is known as Ilar, will be unable to attend any group meeting of more than two people, effectively cutting her off from gathering with other Christians.
A local contact of Article18 said this prospect was harder for Ilar than her one-year jail sentence.
Ilar was first summoned for interrogation three years ago and threatened that she would be re-arrested if she continued to meet with other converts.
But Ilar carried on attending house-church meetings as she "didn't see anything illegal in gathering with others to worship".
When she was next arrested, Ilar was ridiculed for her Christian faith and threatened. Then during her appearance before the court, the presiding judges, Hassan Babaee and Mashallah Ahmadzadeh, spent more time encouraging her to return to Islam than discussing her alleged crime.
She was asked to recant her Christian faith and told that if she did, the charges against her would be dropped.
When she refused, the judges told her to expect their verdict in a few days.
Four months later, on 18 May, she and her co-defendant, Saheb (Zaman) Fadaee, were notified that their sentences had been upheld.
Since then, Ilar has been living with the knowledge that she may be summoned to begin her sentence at any moment. In some instances, this process drags on for years and until that summons, Ilar will live with the prospect of prison hanging over her like a cloud.
Zaman is already serving a separate ten-year sentence, issued in July 2017, for forming a "house church" and "promoting Zionist Christianity". He was taken to serve that sentence in Evin Prison in July 2018, alongside his pastor, Yousef Nadarkhani, and two other members of their Rasht church – Mohammad Ali Mossabayeh and Mohammad Reza Omidi, who are also converts to Christianity.
Nine other members of the Rasht "Church of Iran" group have been arrested this year. In March, seven of them were released on bail, but two were held.